Exceptionally Strong. Beautifully Designed. Artfully Crafted.
Custom Rock Works' boulder pet product line promises all three, without fail. We believe every pet owner deserves the lasting quality of engraved stone pet products that stand up to the test of time. Specializing in water/food bowls and classic headstones for pets, we make it easy for you to honor your beloved furry friend through each stage of your journey together.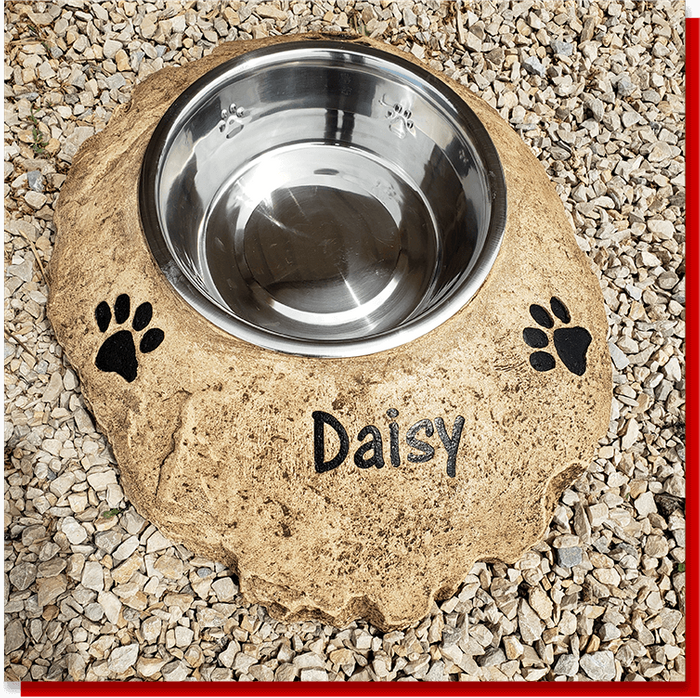 Other Custom Boulder Products We Offer Include:
As expert stone craftsmen, we only use the highest quality materials to recreate the rugged beauty of natural stone. Each product is designed with you and your pet in mind and is backed by a customer satisfaction guarantee, giving you the peace of mind you deserve.
From personalized stone bowl stands to engraved rock pet headstones, your Custom Rock Works creation promises beauty and strength throughout the years.
Custom Stone Pet Headstones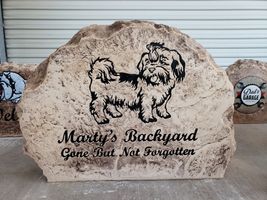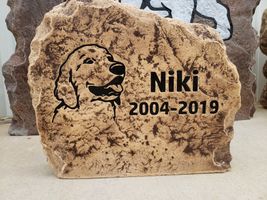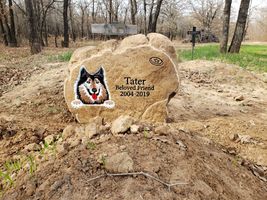 Custom Stone Pet Bowls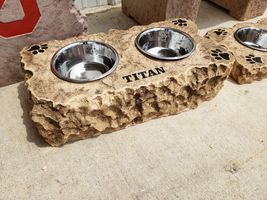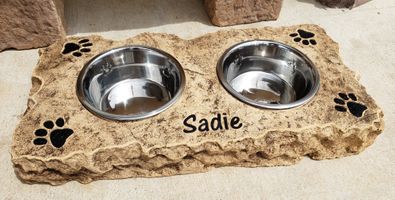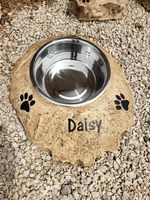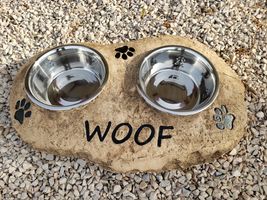 Why Choose Custom Rock Works
We back every product we manufacture with a rock-solid customer satisfaction guarantee. Our process gives us the ability to create exceptionally strong and durable pet goods. With tried-and-true techniques, innovative tools and equipment, high-quality materials, and professional artisans, we've become respected leaders in the industry.
To get started on your personalized pet bowl or headstone, contact a Custom Rock Works representative today via the form below. We promise friendly, personalized care and a quick turnaround time.